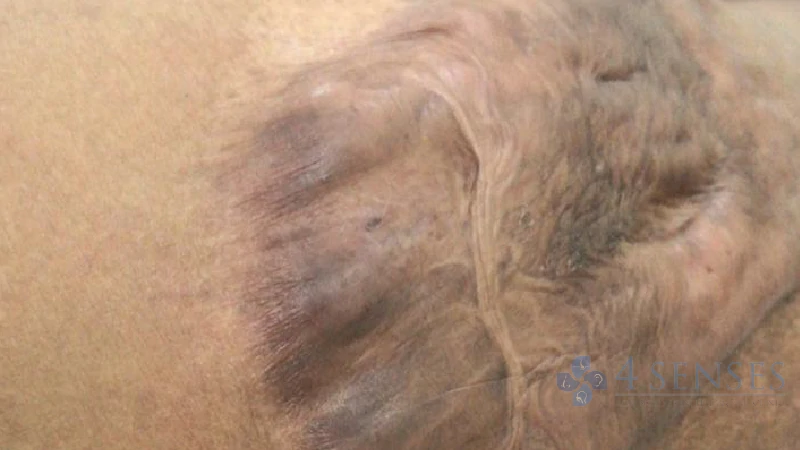 Keloid is a condition where there is an excessive production of fibrous tissue following any injury to the skin. The scar can become larger than the original wound and extend beyond the area of trauma. Keloids scars most commonly grow on the breastbone, shoulder, upper chest and back, earlobes, and face.
Symptoms of Keloid Scar
Localized raised area that is flesh-colored, pink, or red.
Scar that continues to grow larger over time.
Itchy or painful elevated lesion on the skin.
Keloid usually forms within one year after the injury.
Keloid grows a lot bigger than the original scar or wound.
Causes for Keloid Scar
At the site of vaccinations or injection.
Acne can cause keloid.
Due to surgical cuts, a piercing, burns, chickenpox, trauma etc.
Keloids do run genetically.
Treatment for Keloid Scars at 4 Senses
4 Senses offers the best keloid scars removal treatment in Bangalore ,some of the treatments are:
Injections
Laser Treatment
Surgical removal
Cryotherapy
Silicone patch Treatment
At 4 Senses Clinic, Bangalore, we advise the best and the most effective treatment after thorough assessment. We use a combination of these procedures to ensure best outcome. All the procedures done here are by qualified Doctors. For Doctors Appointment Contact  Call: 6366494494